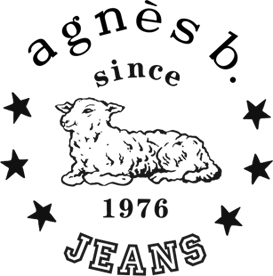 agnès b. often says that she would liked to have invented jeans! And even if this basic garment has always been included in her collections, it is the first time that a real 5-pocket jean exists in American sizes and in 3 different shapes … surely you will find the jeans which fit you!
And, as the best jeans manufacturer is Italian, our jeans and the denim they are made from are made in Italy... even if agnès is committed to clothing "Made in France," she would have liked to have her jeans produced near Nîmes, where denim was originally created!
To respect tradition, the denim was washed only once, a guarantee of an intense indigo which will fade slowly, wash after wash.

regular waist
classic shape, straight fit
the shape that fits everyone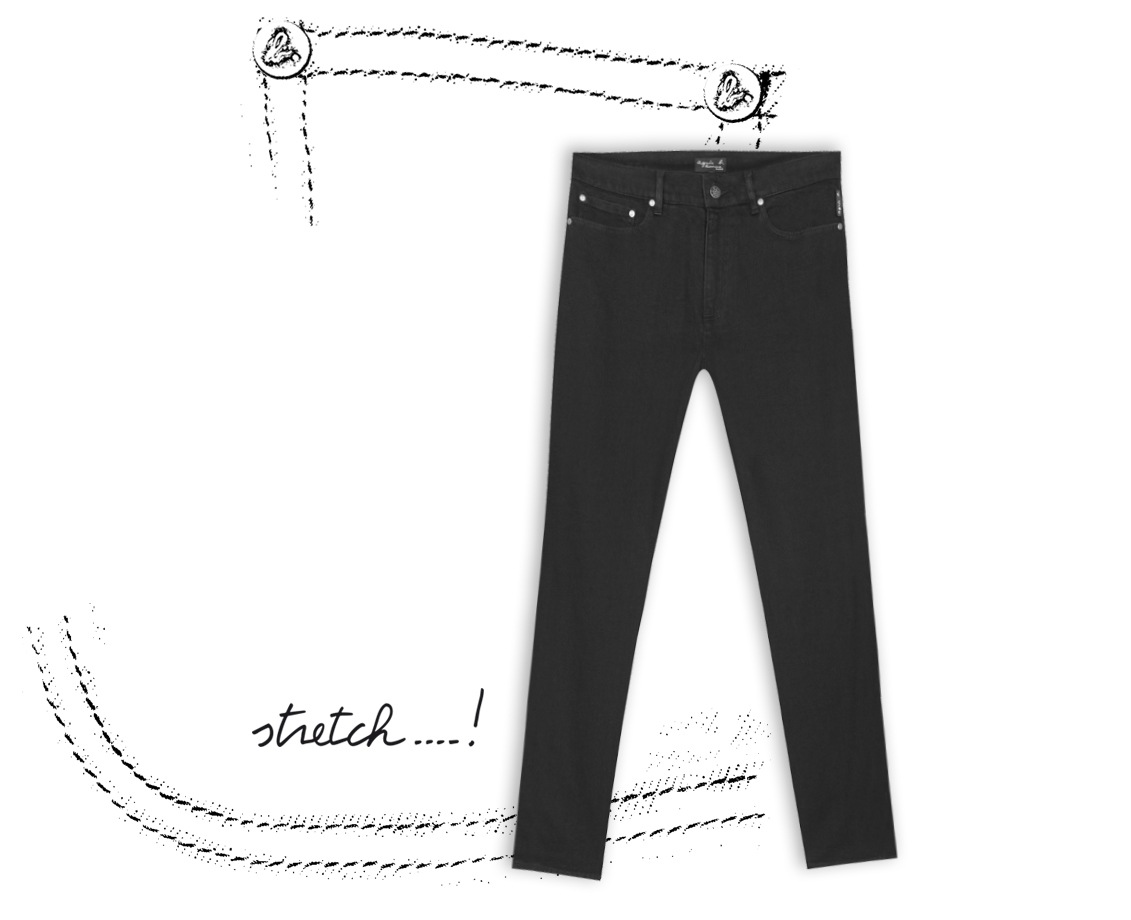 low waist
classic shape, slightly narrow
to be worn low on the hips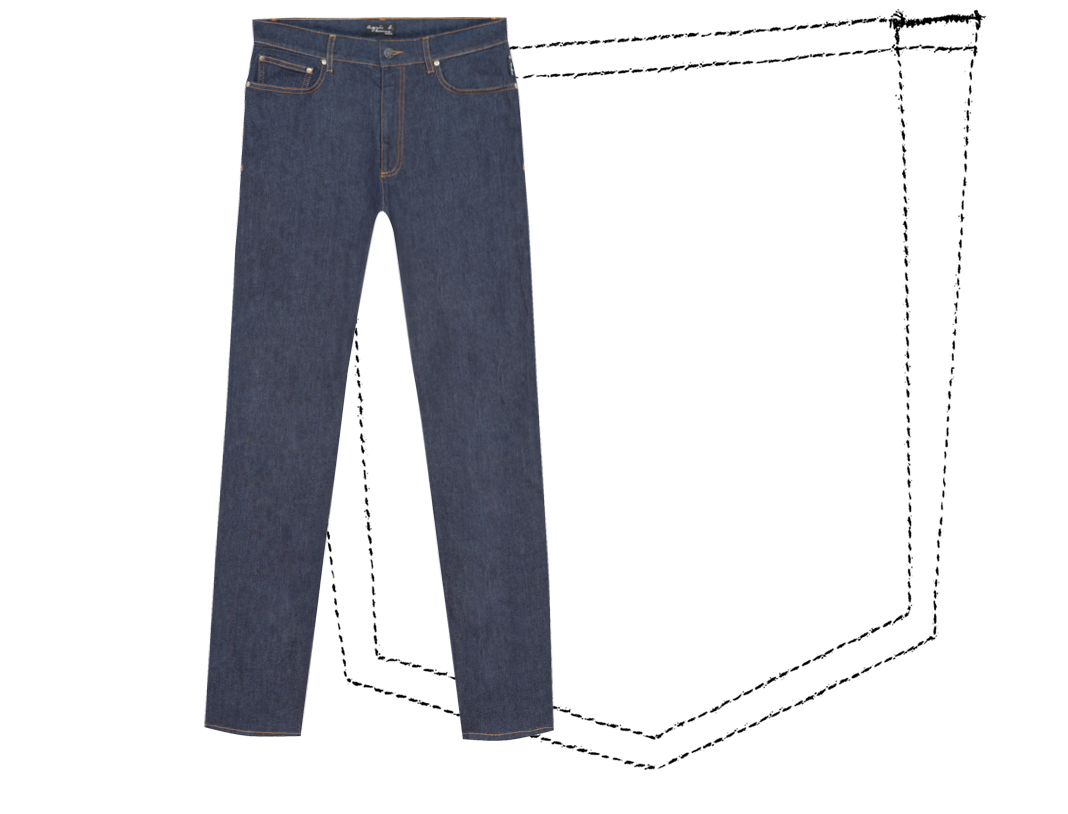 regular waist
tight shape, close fit
for a rock 'n' roll look